Posted by Beat Bop Boom HQ on 19th Jul 2015
From the #beatbopboom #Instagram...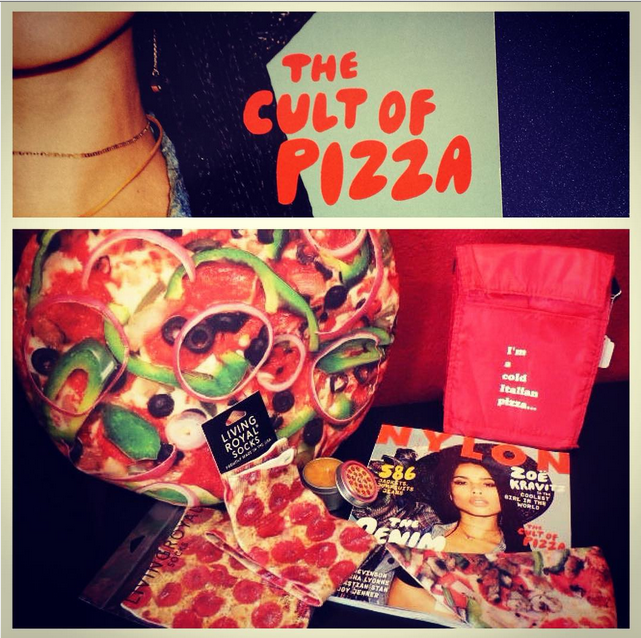 We're loving this latest issue of #NylonMagazine with #ZoeKravitz on the cover! And, we're already members of the Cult of #Pizza here at #beatbopboom as you can see: knee & ankle socks, #RollingStones#MonkeyMan pizza lyric #lunch bags, pizza#candles & pizza #pillows, too! Visit our #LosAngeles shop or shop online at beatbopboom.com! Zippered #pizzaslice storage pockets from #Yummypockets, too! Great to carry money, make up, pens & more!